Authors: Anne Patton and Wilfred Burton
Illustrator: Sherry Farrell Racette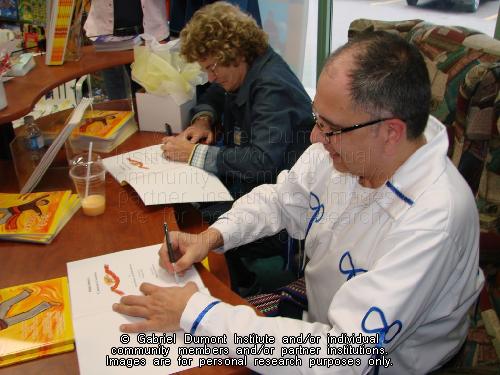 Fiddle Dancer portrays the relationship between a boy and his grandfather as the boy learns traditional Metis jigging. Told through vibrant pictures which are somewhat inconsistent in quality, some superb, some not quite, this well paced story features important content.  A much needed addition to the cultural content for Canadian schools.
Interest Level: Grade 2-4 Reading Level: Grade 3
Curriculum Area: Language Arts, Social Studies
Theme(s) Topic(s): Family, dancing, Métis life, New Year's traditions, fiddle music
This book would be suitable for: ✓ Lit Circles ✓ Kit Materials ✓Read-Aloud (Gr.) 2-5
Useful for teaching Métis culture/content, family relationships
Other review, purchasing information